Biodata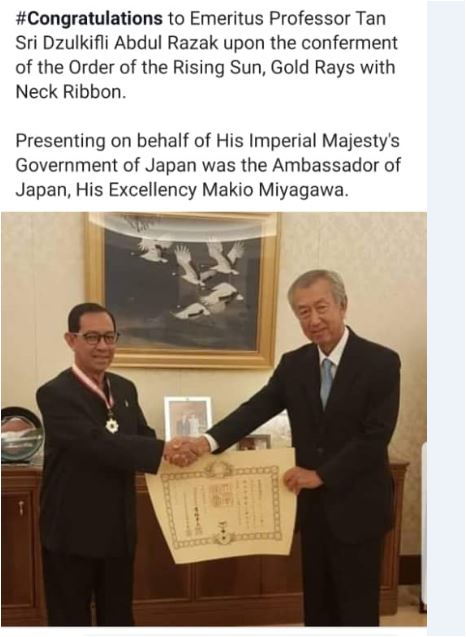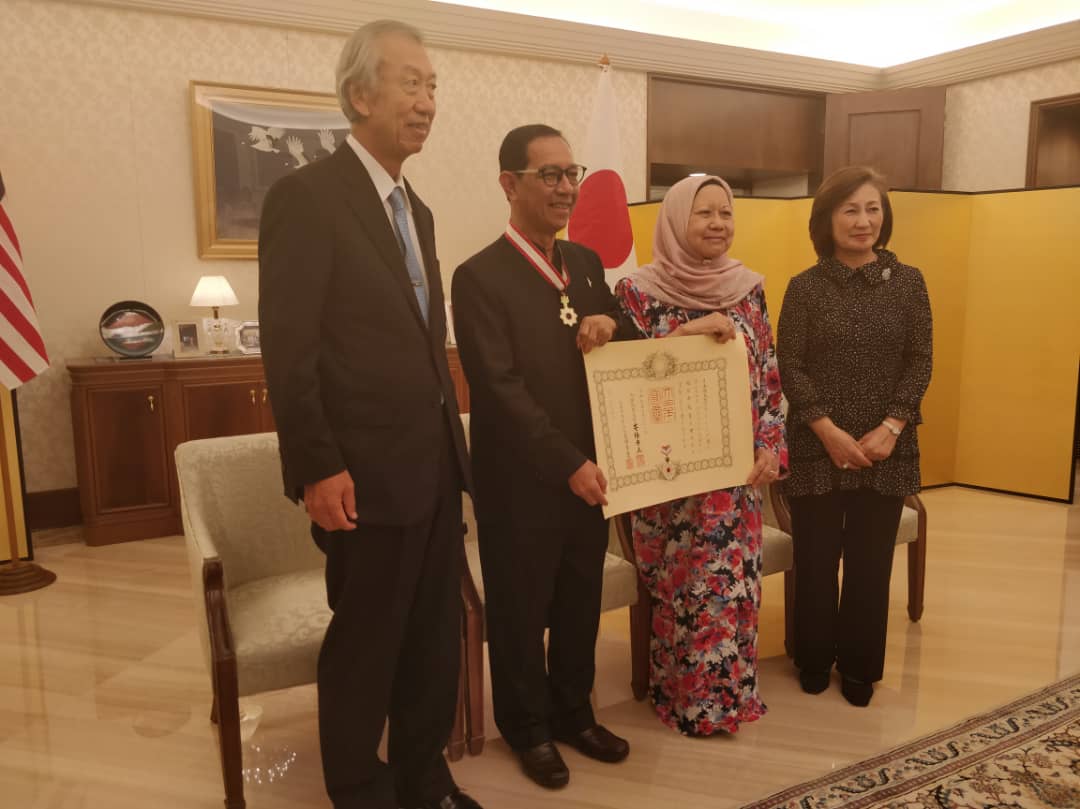 Prof Dzulkifli is UIAM rector
The STAR, Sunday 12 August 2018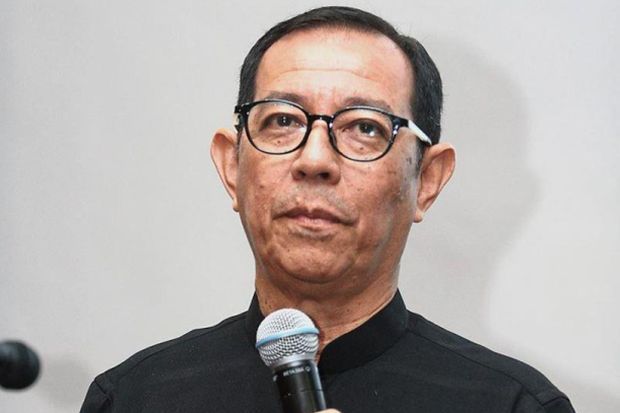 PROF Tan Sri Dzulkifli Abdul Razak (pic) has been appointed the sixth rector of Universiti Islam Antarabangsa Malaysia (UIAM) effective Aug 1.
He takes over from Prof Datuk Seri Dr Zaleha Kamarudin whose term ended on July 31.
"I am humble and grateful for the appointment and confidence given to me.
"With the new Government's open policy on education, especially higher education, there is a lot that could be done to "turn around" universities in nurturing Malaysians in line with the National Education Philosophy that celebrates its 30th anniversary this year," he said when contacted.
Announcing Prof Dzulkifli's appointment, the Education Ministry said he has wide academic experience in and outside the country.
Prof Dzulkifli was Universiti Sains Malaysia (USM) vice-chancellor when it achieved the accelerated programme for excellence (apex) status in 2008. He was USM vice-chancellor for 11 years.
He previously served as Albukhary Internatio­nal University vice-chancellor and the 14th president of the International Association of Universities. — By KAREN CHAPMAN
---
DZULKIFLI Abdul Razak, Professor Tan Sri Dato'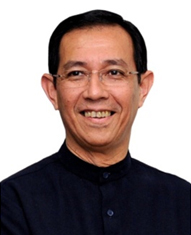 Dzulkifli Abdul Razak (or for short, Dzul) is the current Vice-Chancellor of the Albukhary International University. Prior to this, he was the 5th Vice-Chancellor of Universiti Sains Malaysia (USM) and held the office from 2000 – 2011.
He is also the 1st Vice-President of the International Association of Universities (IAU), a UNESCO-affiliated organisation. His other involvements include being a member of the Asia-Europe Meeting (ASEM) – Advisory Education Hub Committee, Executive Council of the Association of Commonwealth Universities (ACU), and Advisory Committee of the World Universities Forum, Davos (2008).
He has also served as a member of the World Health Organisation (WHO) Expert Advisory Panel on Drug Policy and Management since 1995; and the WHO Scientific Committee of Tobacco Product Regulation (2004-2006).
At the national level, he was the Chair of the Malaysian Vice-Chancellors'/Rector's Committee and Malaysian Examination Council including being an Advisor to the National Higher Education Research Institute (IPPTN). He also chaired of METEOR Sdn. Bhd., the parent organisation of the Open University of Malaysia (OUM).
He was also a member of the National Economic Advisory Council established in 2009 (until 2011) and co-chaired of the Malaysian Industry-Government Group for High-Technology (MIGHT) from 2006 to 2011.
He is a Director of the Malaysian Productivity Corporation (formerly National Productivity Corporation) Board, since 2008, and leads the Innovation and Consultative Panel.
He also serves on the National Innovation Council, the National Biotechnology Implementation Committee, the National IT Council and the Malaysian Innovation Agency (AIM).
He is a member of a number of Board of Trustees: MERCY Malaysia, Razak School of Government, Asian Women Leadership University, MCKK Foundation, Prime Minister's Fellowship Exchange Programme, and Yayasan Bumiputra Pulau Pinang.
More recently, he was made as Chair of Independent Review Panel on Education for Malaysia, beginning 2012. He is also the Co-editor of the People's Sustainability Treaty on Higher Education that was launched in conjunction with the Rio+20 Conference at Rio de Janeiro, June 20-22, 2012.
He is a Fellow of the Academy of Sciences Malaysia (FASc), the World Academy of Art and Sciences (FWAAS) and the Malaysian Institute of Malaysia (FMIM).
He has been a weekly columnist for the New Straits Times since 1995 writing mainly on issues about education, science, and current events.
He has received a number of national, including honorifics, and international accolades for his work and services rendered to the community.
He is married to Masrah Abidin and his children are: Ridzal, Johan, Suriani and Farhana.
---
First Malaysian elected to post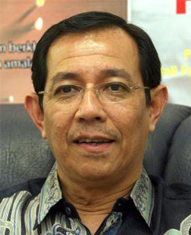 Professor Tan Sri Dzulkifli Abdul Razak (pic) has been elected president of the International Association of Universities (IAU) for the Administrative Board of 2012 to 2016.
Professor Dzulkifli who is Albukhary International University vice-chancellor, was elected at the IAU's General Conference held at the Inter American University of Puerto Rico, in San Juan, Puerto Rico from Nov 27 to 30.
"I am very excited to be given the trust to work with IAU, a leading higher education organization with extensive experience and global reach.
"This is especially so, since it is equally concerned with issues affecting the majority of the world population with respect to access, equity, social justice and humanity in higher education," he said.
Professor Dzulkifli said these issues resonate closely with Malaysia as well as other nations in the Global South in particular.
"I hope to learn and contribute more in the areas of higher education, locally and globally," he added.
He is the first Malaysian to hold the position in the Paris-based association's 60-year history, according to the Albukhary International University in a statement.
Professor Dzulkifli was previously the first vice president for the administrative board from 2008 to 2012.
His appointment was announced by the then president Professor Juan Ramon de la Fuente, as unopposed during the closing of the nomination for the election of the new board.
The IAU was founded in 1950 and is the Unesco-based worldwide association of higher education institutions.
It brings together institutions and organisations from some 120 countries for reflection and action on common concerns and collaborates with various international, regional and national bodies active in higher education.
Its services are available on the priority basis to members and also to organisations, institutions and authorities concerned with higher education, as well as individual policy and decision-makers, specialists, administrators, teachers, researchers and students.
The association aims to give expression to the obligation of universities and other higher education institutions as social institutions to promote, through teaching, research and services, the principles of freedom and justice, of human dignity and solidarity.
It also contributes through international cooperation to the development of material and moral assistance, for the strengthening of higher education generally.
---
Prof Dzulkifli receives award
Professor Tan Sri Dato' Dzulkifli Abdul Razak
News feature
StarEducate, Sunday - 14 May 2017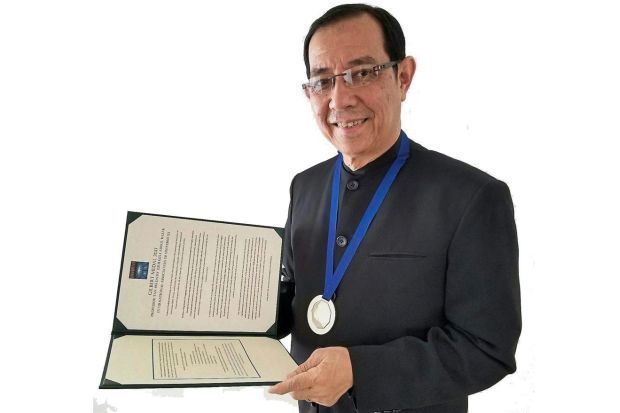 THE International Association of Universities immediate past president Prof Tan Sri Dzulkifli Abdul Razak (pic) has been awarded the Universitas 21 2017 Gilbert Medal.
Prof Dzulkifli who is Universiti Sains Islam Malaysia board of directors chairman, is the seventh recipient and the first from Asia to receive the medal.
"I am humbled by the acknowledgement by my international peers from Universitas 21 in particular, especially in giving new meaning to international education based on values of equality, justice and inclusiveness.
"They also recognised the need to challenge the status quo in shaping the future of education, which from my perspective includes the importance of decolonising knowledge as part of the new discourse in shaping a sustainable future for all," said the former Universiti Sains Malaysia vice-chancellor.
He was presented with the Gilbert Medal during a gala dinner at the University of Nottingham on May 4. The medal features the winning design from a competition among students at Lund University. Sweden.
When the name of this year's recipient was announced, Universitas 21 chair Prof Sir David
Eastwood said: "Awarded annually by Universitas 21 to honour our founding Chair, Alan Gilbert, the recipients have been those who have made the sector stop, reflect, think and move forward more informed and more enriched for the challenges of the future."
"Both within Malaysia and beyond, Prof Dzul is recognised as a thoughtful and reflective leader. We are delighted to acknowledge this through the award of the Gilbert Medal 2017," he said in a statement.
Universitas 21 is a network of 25 research-led universities around the world. It aims to promote and achieve collaboration, co-operation and comprehensive work, drawing on a strong bond of collegiality found between similarly-minded universities all of whom occupy a highly-regarded status in their respective global regions and among the global league tables.
The membership comprises University of Amsterdam, University of Auckland, University of Birmingham, University of British Columbia, Pontificia Universidad Católica de Chile, University of Connecticut, University of Delhi, University College Dublin, University of Edinburgh, Fudan University, University of Glasgow, University of Hong Kong, University of Johannesburg, Korea University, Lund University, University of Maryland, McGill University, University of Melbourne, Tecnológico de Monterrey, University of New South Wales, University of Nottingham, Ohio State University, University of Queensland, Shanghai Jiao Tong University and National University of Singapore.
---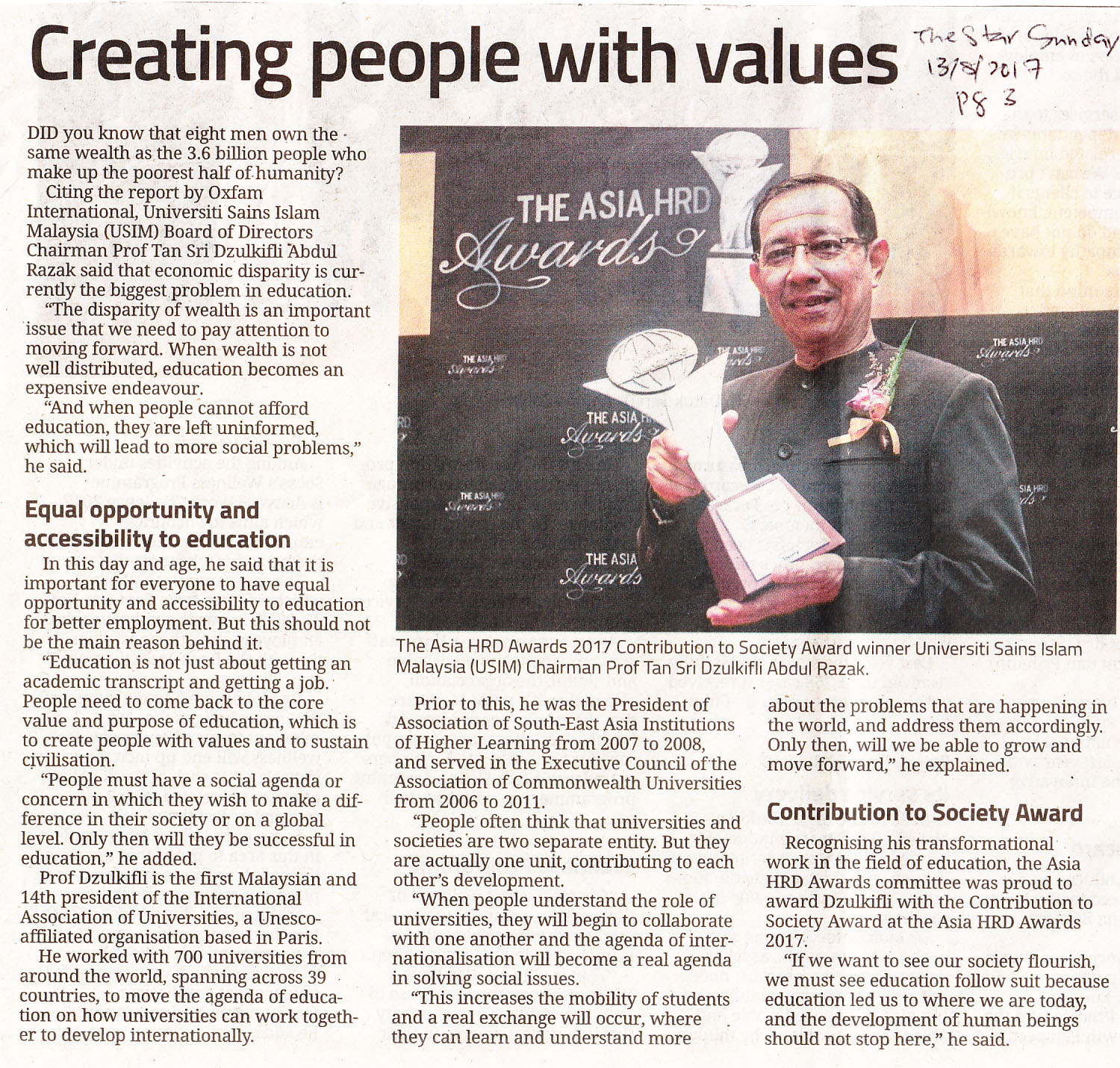 ---
Building on talent and skill
The Star, Sunday
November 12, 2017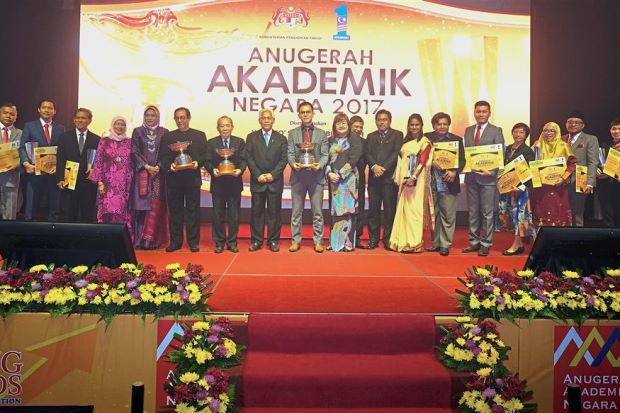 SCHOLARS and intellectuals in Malaysia will be able to help build a stronger culture in Malaysia with their talent and skills, said Higher Education Minister Dato' Seri Idris Jusoh.
The minister, who paid tribute to these academicians, said their capabilities were not just confined to exploring the Fourth Industrial Revolution.
Their high capacity, he said, would mean that they could help enhance a culture that is based on humility and integrity in everyday lives.
"They would be able to form a high value culture and a new civilisation," he added.
Idris singled out several achievements seen in the country which were due to the contributions of Malaysian scholars.
Such contributions from them had led to the creation of a base that allowed for ideas, discoveries and innovations to thrive in a dynamic ecosystem of the country, he said.
"All the plans, strategies and planning which are being done should be directed towards creating a world that is more humane.
"Scholars and intellectuals have a role here. They are capable of influencing this direction," he said in his speech at the Anugerah Akademik Negara 2017 (National Academic Awards) in Putrajaya recently.
Among those present were Deputy Higher Education Minister Datuk Dr Mary Yap Kain Ching and Higher Education Department director-general Datin Paduka Ir Dr Siti Hamisah Tapsir.
The prestigious Anugerah Akademik Negara (AAN) is the highest recognition given out by the Government to scholars whose achievements have put Malaysia in a good standing in various fields.
This AAN is into its 11th edition this year. The recent ceremony in Putrajaya was held to simultaneously give out awards for the 11th AAN, plus last year's recipients as well since AAN 2016 was not held last year.
During the ceremony, Prof Emeritus Tan Sri Dato' Dr Khoo Kay Kim from Universiti Malaya (UM) was named the recipient of the "Anugerah Tokoh Akademik Negara ke-10".
Prof Ulung Tan Sri Dr Mohd Kamal Hassan from Universiti Islam Antarabangsa Malaysia (UIAM) and Prof Tan Sri Dato' Dzulkifli Abdul Razak from Universiti Sains Malaysia (USM) were honoured as the recipients for the 11th "Anugerah Tokoh Akademik Negara".
Recipients of the "Anugerah Tokoh Akademik Negara" are given RM200,000 cash prize besides a trophy and certificate.
Other recipients were Prof Ir Dr Srimala Sreekantan from USM and Prof Dr Mohamad Roji Sarmidi from Universiti Teknologi Malaysia (UTM). Both were awarded the "Anugerah Inovasi dan Pengkomersialan Produk".
Dr Mohd Yusof Saari from Universiti Putra Malaysia (UPM); Dr Mohamad Saleeh Rahamad @Ahamad from UM, and Assoc Prof Dr Lim Hong Ngee (UPM) were given "Anugerah Penerbitan Makalah Jurnal, Anugerah Penerbitan Buku dan Anugerah Ahli Akademik Harapan".
Other recipients were Syahrul Nizam Junaini from Universiti Malaysia Sarawak, Prof Dr Debra Sim Si Mui (UM), Assoc Prof Dr Azidah Abu Ziden (USM) and Assoc Prof Dr Mohd Makmor Bakry from Universiti Kebangsaan Malaysia (UKM). Each of them were given the "Anugerah Pengajaran".
Assoc Prof Dr Tazul Izan Tajuddin from Universiti Teknologi Mara (UiTM) was honoured with the "Anugerah Seni dan Kreativiti".
All these winners received RM50,000, a trophy and certificate.
The minister also launched a coffee table book on "Cendekiawan Terbilang" during the Putrajaya ceremony.
"Cendekiawan Terbilang" features all the achievements made by the first 10 recipients of "Tokoh Akademik Negara" since AAN's inception in 2006.
The AAN was introduced to acknowledge academicians who have excelled and contributed to the development of education and the country on the whole.
It is not given out solely for teaching and research. It recognises that institutions of higher learning have other tasks besides its traditional role to educate and to research.
It is of the view that universities must also emphasise on knowledge and technology transfer which benefits the society. There should be "community engagement" from them.
Thus, the AAN is a recognition to those have served, or still serving at institutions of higher learning in Malaysia, the following areas:
 teaching
 knowledge discovery
 scientific or creative writing
 transfer or expansion of knowledge
AAN offers seven main categories – Anugerah Tokoh Akademik Negara, Anugerah Penerbitan Makalah Jurnal, Anugerah Penerbitan Buku, Anugerah Inovasi dan Pengkomersialan Produk, Anugerah Seni dan Kreativiti, Anugerah Pengajaran, and Anugerah Ahli Akademik Harapan.
Incidentally, Anugerah Ahli Akademik Harapan is given out to those who are below the age of 40. The award is meant to recognise young intellectuals who are of high calibre.
So far, a total of 70 (including the recipients who received the award at the AAN 2017) academicians have received the awards in all these categories.
The selection process takes place based on nominations from the institutions of higher learning. Nominees must be Malaysian citizens only.
As for the selection committee, it comprises of academicians and representatives from various fields.
According to the Higher Education Ministry, the criteria for the awards and the categories will be reviewed from time to time to ensure its relevance.
It is of the view that such awards will be a catalyst in producing academicians who excel in their respective area of expertise.
Such a recognition will spur these intellectuals to continue producing the best works.
Academicians who excel will help push Malaysia towards producing high quality graduates and universities of international standards.
These recipients will be seen as icons in their respective area. They should be an inspiration to the others in the field of academics.