Reaching Out To Hannah Yeoh – Voice of Reasons For Youth of Malaysia
Emeritus Professor Tan Sri Dato' Dzulkifli Abdul Razak
Opinion - Bacalah Malaysia
May 8, 2023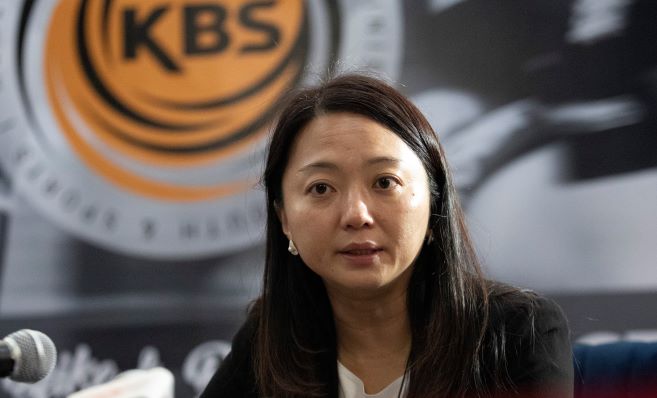 She will be among the first to speak truth to power in raising any concerns bordering on unjust outcomes, unfair treatment or any forms of inequality across the board.
Likewise, in recognising achievements like the 32th SEA Games in Cambodia, or encouragement for other outstanding performances in the field of sports at any levels for example.
"In most cases, she has been even- handed in her gestures and attitudes that serve as models in motivating the adolescent community generally. At any rate, the community seems to respond well to such sincere recognitions as a form of motivation in the positive directions.
That said and noted, one is therefore very curious to know as why the YB has not made any substantial comments, more so moves, in relation to the recent controversial U-turn decision involving the nicotine-vape(e-cigarette) issues since April 1.
"It has been more than a month now with a myriad of unfavourable media reports periodically warning that all is not well, if not, gone from bad to worse. All can arguably be linked to the use of the noxious substance in e-cigarettes, now littering all over for grabs by Leman, Laskhmi, Lim and Lajim.
The Consumers Association of Penang (CAP) being very consistent at the forefront in this issue since several years ago, suddenly saw their good work being reversed by the pro-nicotine stance of the ministry concerned, and the apparent 'quiet' support of the other ministries like the KBS in particular, as youths are targeted directly and knowingly.
In short, those ministries and the associated ministers are abdicating their democratic duty as elected representatives who are duly bound to act for the benefits of the larger majority.
The role cannot be selective to firstly benefit themselves and their organisations.
Come to think of it, the party (or parties) that Hannah is affiliated to is also in the same 'silent' mode as though there is an unwritten strategy to play it safe.
Whereas, they are rather quick in delivering jibes to the 'enemies' when the latter are in the slightest of errors.
But, the huge nicotine-vape error seems to be discounted, unless they truly believed in the 'nicotinomic' argument put forward by the unity government which they embrace unthinkingly.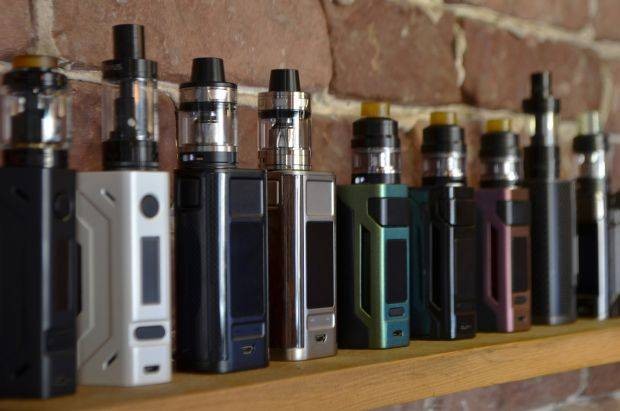 That, hopefully cannot be true because addictive substances like nicotine, heroin and cocaine are in the same addiction band, as substance of abuse, all are more able to incite animosity rather than unity.
"Meaning, the fight is to get rid of them, rather than trying to bank roll or tax them for revenue or other (ill)benefits. By the same logic, heroin, cocaine should also not be bank rolled or similarly taxed through even greater income generation activities.
Never mind if we become an addictive nation instead of a rahmah or a madani Malaysia as often touted in their sloganeering! The two can just never mix, period. The choice is unequivocally clear!
Otherwise, the risk of being hypocritical is enormous. One has just to listen to the Australian position when the Health minister, Mark Butler, articulate the way forward in quickly solving the issue when banning vape was announced.
Not 'liberalising' it like we do! Here are some of the real issues voiced out by him, that resonate locally, making his Malaysian counterpart looks timidly out-of-touch!
"This is now the number one behavioural issue in high schools and it's rapidly becoming a serious behavioural issue in primary schools."
This is a very serious problem we're facing and it has exploded over the last few years. While we were focused on the pandemic, it has utterly exploded and we've got to deal with it now."
"Easy access to vapes has created a new generation of nicotine addicts."
"It [vape] was not sold as a recreational product – especially not one for our kids. But that is what it has become: the biggest loophole in Australian history."
"This is a product targeted at our kids, sold alongside lollies and chocolate bars."
"Big Tobacco has taken another addictive product, wrapped it in shiny packaging and added flavours to create a new generation of nicotine addicts."
"Vapers are three times as likely to take up smoking, which explains why under 25s are the only cohort in the community currently recording an increase in smoking rates. "This must end"."
"Over the past 12 months, Victoria's poisons hotline has taken 50 calls about children under four becoming sick from ingesting or using a vape."
Under the changes, all general practitioners will be able to prescribe flavour-free, plain packaged vapes to patients working to quit smoking.
The Australian government will allocate Aus$234 million in next week's budget to reduce harm caused by tobacco and vaping products, including to stop the importation of non-prescription vapes.
Ps – YB Hannah, your call! – BACALAHMALAYSIA.MY
The writer is a neuropharmacologist, and served as the inaugural director of National Poisons Centre (PRN) at USM