'Rahmah' is equally applicable to governance and politics
Emeritus Professor Tan Sri Dato' Dzulkifli Abdul Razak
Opinion - New Straits Times
March 13, 2023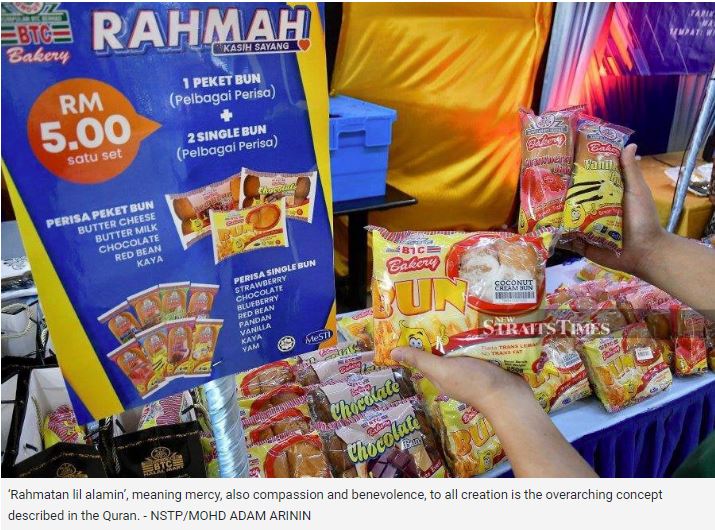 THERE are now a variety of 'products' using the 'rahmah' tag.
One cannot help but have a sense of deja vu. The 1Malaysia label was previously used on retail outlets and clinics.
There were also the 1Malaysia email and the ambitious 1Malaysia Community WiFi programme. There were non-governmental organisations, too, like 1Malaysia Foundation and 1Malaysia Youth Fund, though they were not as well known.
That said, 'rahmah' has more substance than '1Malaysia'. The former means 'mercy' in Arabic, and also 'grace' and 'compassion'. It's not limited to the B40 or hardcore poor.
The various renderings in the Quran — about 80 times — indicate its importance and relevance beyond the programmes in the 'Payung Rahmah' initiative.
Not surprisingly, 'rahmah' is also a popular Quranic name for girls.
'Rahmatan lil alamin', meaning mercy, also compassion and benevolence, to all creation is the overarching concept described in the Quran.
It is inclusive beyond the Muslim ummah. It is therefore untenable to associate the concept with hatred, discrimination, inequality and disrespect for creation.
Simply put, 'Rahmatan lil alamin' advocates a just, moderate and harmonious co-existence. It is ultimately about forging peaceful relationships throughout the world.
Meaning, a sustainable ecosystem at all levels in order to safeguard the survival of all forms of life.
'Rahmah' is equally applicable to governance and politics within the 'Rahmatan lil alamin' framework.
By adhering to the 'rahmah' ways in politics and in parliamentary deliberations, unity and stability may be achieved.
Malaysia Madani is within reach, given the overflowing grace, mercy and compassion.
The writer, an NST columnist for more than 20 years, is International Islamic University Malaysia rector