Uneven power distribution is inherently bad for society
Emeritus Professor Tan Sri Dato' Dzulkifli Abdul Razak
Opinion - New Straits Times
August 7, 2022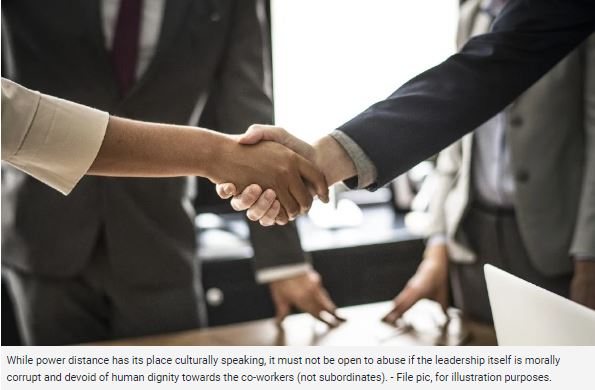 FOR the last two years or so, the debate has been around the understanding of the concepts of physical versus social distancing.
This is thanks to the pandemic that makes "distancing" an important element to be adopted, among other practices, in the attempt to break the chain of viral transmission.
Although social distancing was "popularised" in the early stages of the scourge, physical distancing was later acknowledged to be the more accurate description to be used in the battle against Covid-19!
Going by the mood of the day, there is another form of "distancing" that we need to be concerned with. It has somewhat gone viral of late and could be just as contagious if not properly understood and handled.
Although it may not be as lethal, it can cause an upsurge of mental health that is now already on the rise.