Time to look in the educational mirror
Professor Tan Sri Dato' Dzulkifli Abdul Razak
Learning Curve: Perspective
New Sunday Times - 13-11-2011

Many global challenges have yet to be met despite the US$2.46 trillion (RM7.38 trillion) — or about 4.4 per cent of the global Gross Domestic Product — estimated  to have been spent on education worldwide.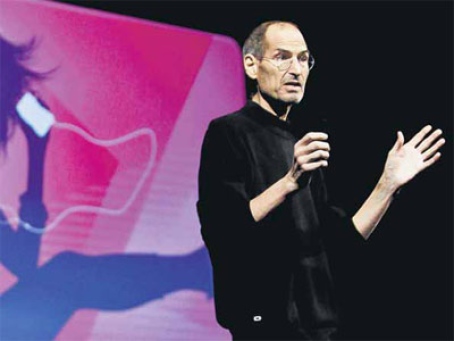 Follow the late Steve Jobs' lead in knowing when change is needed
In some countries, children are deprived of education, while in others, the dropout rate is beginning to be a problem.

This is not limited to just developing countries. It is almost a function of the general status of a country. For example, Dr Chandra Muzaffar argued that the United States must learn to handle its decline (New Straits Times, Oct 28), after a position of dominance as an imperial power.

He also expressed scepticism about the US maintaining its entrepreneurial dynamism, should it continue to decline in general and even more so if it is no longer able to attract foreign talents to its shores.

Bruce Stokes, a transatlantic fellow at the German Marshall Fund of the US, reckons that America is losing ground too, citing that foreigners make up the increasing number of doctorates from the US.

In 2009, more than half of the total doctorates were awarded to foreigners, namely from China, India and South Korea, notably in the areas of Science and Engineering (S&E).

In the same year, doctorates in S&E awarded to foreign students increased  to 37 per cent, from 27 per cent some two decades ago.

Stokes highlighted that it is the first time that the number of foreigners had exceeded native-born students.

When measured relative to the size of its own student population, it is pointed out that the US attracts less than three foreigners per 100 locals compared to Britain, with three times as many international students per capita.

Australia has more than five times as many.

The recent exorbitant increase in fees in Britain, however, may tip the balance again.

The situation is shifting even more drastically as there are clear indications that the number of foreign students who would like to emigrate have reduced significantly.

In fact, many are leaving the US after their doctorates in Physical Sciences to pursue their careers elsewhere. In 2002, 22 per cent left immediately and eight per cent by 2007, according to Stokes.

He also quoted sources that "immigrants to the US were far more likely to have published an academic article or have commercialised a patent than a native-born American".

He noted that they will choose to return home in increasing numbers if the standard of living continues to improve in their native lands, enhancing the competitiveness of their national economies.

Commentators, such as Fareed Zakaria, suggest that perhaps the most crucial measure of US ability to compete in a global economy is its educational attainment, especially in Science, Mathematics and Engineering.

The World Economic Forum report ranks the US  No. 51 in Science and Mathematics education.

While acknowledging that US is losing out globally to more homogenous and smaller countries such as Sweden, Finland and Switzerland, Stokes seems to imply (as one Noel Sheppard puts it) that with 300 million people of diverse backgrounds and disparate religious and cultural beliefs as well as differing work ethics and attitudes towards education, it is expected that America's competitiveness in certain measures will lag behind countries with more homogenous societies.

Interestingly, a generation ago, Stokes pointed out that the US had the highest percentage of college graduates in the world; today it is at the ninth position "and falling".

In 2004, only six per cent of US degrees were awarded for Engineering, half the average for rich countries.

Still, more than a third of the current US human resource in S&E with a doctorate degree were born outside the US.

Some have made it big such as Intel founder Andy Grove, who is a Hungarian immigrant, and Russian-born Google co-founder Sergey Brin.

The late Steve Jobs was also of foreign descent — his father Abdulfatah Jandali is Syrian, and his mother Joanne Schieble is of German descent, both of whom were studying in the US.

There are lessons, especially for countries which seem happy to be the traditional suppliers of talents to other parts of the world while ignoring their own needs.

Take a lead from Jobs who said: "For the past 33 years, I have looked in the mirror every morning and asked myself: 'If today were the last day of my life, would I want to do what I am about to do today?'

And whenever the answer has been 'No' for too many days in a row, I know I need to change something."  Maybe it is time for us to look in the mirror too!